सनातन परम्परा को समर्पित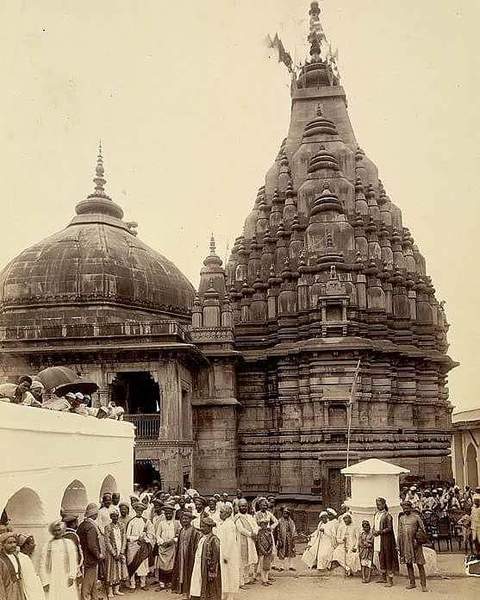 जो सत्य है शाश्वत है, वही सनातन है
Gaya known as Moksh Sthali represents the nucleus of Hindu religion where people offer Pind Daan to their ancestors who departed from this world. Every Hindu individual is supposed to perform Pind Daan once in his lifetime so that his/her ancestors find place in the heaven.
The reference of Pind daan ritual finds place in the greatest epic Ramayana and is believed that Lord Ram came to Gayaji to perform Pind Daan for his father King Dashrath.
The ritual is performed by the children of the family and carried out by the Panda ji. By specific procedure and Mantras the souls of the ancestors are called at Gaya Ji Dham who are yet to attain Mukti after their death
Moksh is considered as Mukti from the birth, death and rebirth cycle.
Historically Gaya is among the oldest cities in the world.
Gaya is world famous for the 18th-century Vishnupad temple, situated on the banks of Falgu river with an octagonal shape which itself is an art of ancient engineering.
Mangla Gauri Temple is situated on a hilltop adjacent to the Vishnupad temple. Hindu devotees take bath in Brahma Kund Sarovar before performing prayers for their deceased ancestors at Pretshila Hill.
Sita Kund, Brahmyoni Hill
There are several places of interest in Gaya and its surroundings
Bodhgaya, about 12 kilometers from Gaya is situated on the banks of river Niranjana is one of the most sacred and religious place for Buddhist religion in the world. It is the place where Lord Buddha attained enlightenment. Bodhgaya is a major tourist destination across the world and tourists come to Bodhgaya throughout the year.

Barabar Caves

Barabar Caves are situated 30 kilometers from Gaya

Kauleshwari Temple

Kauleshwari mandir is situated on Kauleshwari hill in Chatra district, 50 kilometers from Gaya. The temple is situated on top of the hill and devotees has to climb the hill. From the hill top devotees find extremely magnificent view of the surroundings often known as Akash Lochan (Sky Eye).

Surya Mandir, Dev Aurangabad

Surya Mandir, Dev is situated in Dev in Aurangabad district. The temple is famous for its craftsmanship. Historians believe the temple built in 6th century. While it is believed the temple is since Treta Yuga.
How to Reach Gaya
Gaya is well connected by Airways, Railways and Road with rest of the country. The nearest Airport is Gaya International Airport, Gaya and the nearest railway station is Gaya Junction. However the most preferable way is Indian Railways.
Gaya is well connected with State run roadways as well as Private Bus / Taxi operators. Train services are available to almost every prominent destination to the rest of India